Dr. Swann Brings Cutting-Edge Technologies to Dorion and Associates in Chapel Hill and Cary, NC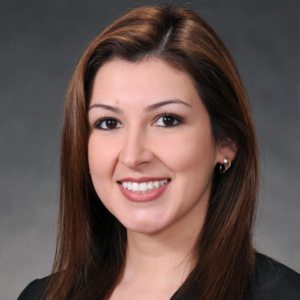 Dr. Lida Swann is embracing the latest developments in oral implant methods, providing her patients with an efficient way to replace teeth without worrying about pain or a lengthy recovery time. With enhanced accuracy for assessing bone condition and nerve positioning, Dr. Swann's expertise means dental implants can be done quickly and with noticeably fewer risks than traditional methods.
Dental Implants
Her procedures are not only beneficial for restoring lost teeth, but also provide her patients with a smile that looks natural, freeing them from anxiety over imperfections or complications. She has changed the game when it comes to modern dentistry, securing successful implantations that allow people to confidently show off their new smiles again.
Dr. Lida Swann has brought the latest methods for performing oral implants which allows her to precisely check bone condition and nerve positioning to avoid pain and speed up healing.
Dentistry Revolution
Dr. Lida Swann is a revolutionary in the field of oral health care. She has made it her mission to explore the potential of new advanced treatments that make dental care easier and more comfortable for patients. With the help of digital technology, Dr. Swann has pioneered unique procedures like combining dental implants with innovative materials, enabling patients to achieve results faster and with fewer appointments.
Thanks to Dr. Swann's forward-thinking approach, individuals in North Carolina are now able to enjoy comprehensive oral health without undergoing painful or exhausting treatment sessions. This groundbreaking research promises to revolutionize oral care for generations to come.
Leveraging Education
She has dedicated her life to dental education and understands that proper tooth preparation and tissue management is essential for CAD/CAM restorations. As one of the top dental educators in the United States, Dr. Swann continues to develop cutting-edge techniques to make sure everyone can get the look they want for their teeth. Her tireless commitment helps improve patient safety, decreases treatment time, and enables quicker recovery from a variety of procedures. By utilizing Dr. Swann's expertise and devotion to providing modern technology-enhanced dentistry treatments, you can regain your perfect smile with the highest safety protocol available.
Distinguished Speaker
Dr. Swann lectures nationally and internationally on a wide range of topics related to restorative dentistry, including dental CAD/CAM techniques, oral surgery, Implants, and crowns.
Free Consultation
And she is available right here in Wake and Orange counties for a complimentary no fee smile makeover consultation. Her schedule is filling quickly, so don't miss out.
You can schedule your appointment by following this link https://slotogate.com/table-games/craps/ so she can start your individualized plan that will bring the relief you are so desperately seeking.